One of my favorite desserts is a fresh baked cobbler. Fortunately for me, my mother taught me how to make a very easy cobbler when I was a child.
Over the years, I have made several types of fruit cobbler. Peach cobbler is my personal favorite (you will find my peach cobbler recipe by clicking here), but my husband's favorite is an apple cobbler.
When my mother-in-law sent us a huge box of apples for Christmas, one of the first things I made was an apple cobbler. Between my husband and son, that apple cobbler disappeared almost before I remembered to take pictures.
This is a very easy and delicious cobbler recipe. You can use just about any fruit with the basic batter recipe.

Apple Cobbler Recipe
| Prep Time | Cook Time | Ready In | Yields |
| --- | --- | --- | --- |
| 20 min. | 55 min. | 75 min. | 12-16 servings |
Ingredients
2 cups of sugar

2 cups milk

2 cups self-rising flour

8 Tablespoons butter, melted

5 or 6 Honeycrisp Apples - pealed & sliced (each apple should be sliced into 16 pieces)
Directions
Preheat the oven to 350°

Melt butter in an 9" x 13" baking pan
In a separate bowl, combine the sugar, milk, and flour. Stir to batter consistency


Pour batter mixture over the melted butter (do not stir)

Add Apples in a single layer, spread evenly in the batter (do not stir - push apples slices down to make sure they get covered with batter. They will pop back up, but they need batter on top)

Bake for 55 - 65 min. until golden brown (varies due to pan & oven)
Note: You can half this recipe and cook it in an 8" pan for 45 min. This is a great way to use only 3 apples!




Or, Try a Different Fruit Cobbler!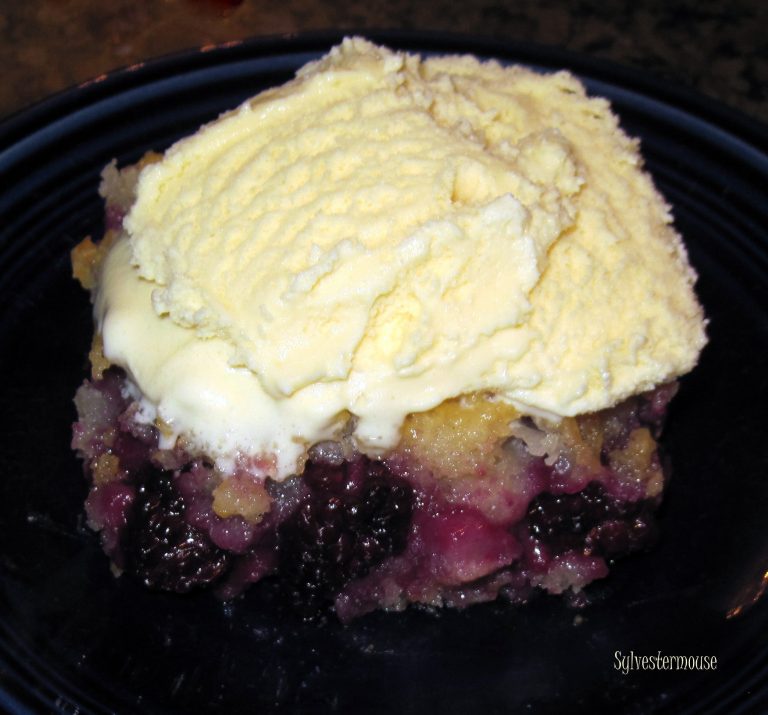 Easy Blackberry Cobbler Recipe
Quick and Easy Peach Cobbler Recipe
Easy Apple Cobbler Recipe Written by:
© 2021 Cynthia Sylvestermouse
FOLLOW US ON: