Have you ever wanted to make a special gift for someone using a photograph you have taken? If so, Zazzle is a great way to go!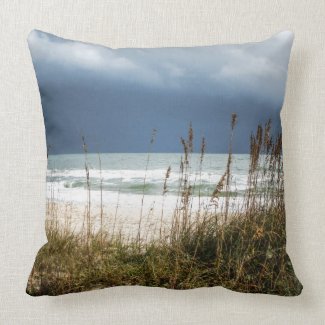 Sea after Storm Throw Pillow
by
mbgphoto
The above pillow was made on Zazzle using a photograph I took in Florida. There is one photo on one side of the pillow and a second photo on the opposite side of the pillow. Whether you'd like to make a special gift for someone or whether you'd like to open a store and make a little extra money the information on the rest of this post will help you to get started. This information was taken from a presentation I gave to my photography club.
Zazzle is a program where you can get paid for doing what you love best, creating photographs and art! It is free to set up, you don't have to carry any inventory and Zazzle handles all the production and customer service issues. Zazzle has three ways to make money, as a designer, a maker or an associate. I work as a designer and will concentrate on that aspect in this post.
Designer Program
Upload your photograph or artwork onto products. Over 250 different products are available.

A customer likes your design and buys it.

Zazzle processes transactions and handles all customer service.

Zazzle prints and ships to customers.

Zazzle sends you a payment for a percentage of sales.
Pricing System
You choose any royalty rate from 5% to 99%

Base price is increased by that amount so you earn your royalty.

Base Price +Your Royalty Percentage=Retail Price
My Experience with Zazzle
Started my first Zazzle store in 2008

Currently have 3 Zazzle stores: mbgphoto, lighthouseenthusiast,and Butterflyblittz.

Example of sales on photo from 2007 of Cabo San Lucas. From that one photo $1607.28 in royalties. Sold
836 mugs
333 magnets
52 luggage tags
23 ornaments
16 keychains
2 puzzles
12 buttons
2 postcards



I currently have over 6800 products in my three stores and I sell something most every day. Sometimes it is only a postcard and sometimes it is a bigger sale. Here are some examples of my products.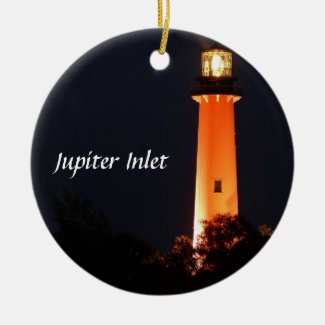 Getting Started on Zazzle
Go to zazzle.com

Click on sell on Zazzle in top left hand area

Choose from Designer-Maker-Associate
Steps in Designer Program
Create a Zazzle Account

Open Free designer store and pick a store name

Create design, choose product, upload image, create text if desired, resize image as desired.

Post design for sale "Post for Sale"

Enter key words so customers can find your product. Good key words are essential.
Enjoy!!
FOLLOW US ON: