Enjoy a Stroll through a Beach Park
Jupiter Beach Park is a wonderful bit of paradise that is sandwiched between the Atlantic ocean and the inland waterways. The park comprises over 49 acres and provides wonderful range of sights and activities.
On the ocean side you have a great beach for swimming and a jetty that is just right for fishing. You have all the sights and sounds of the ocean from the crashing of the waves to the pelicans that can be seen on the rocks.
On the inland waterways you see great tropical trees and shrubs like mangrove trees and sea grapes. There is also a great swimming hole where the inlet goes into the inland waterway. The park has lots of picnic grounds, a playground, restroom facilities, and lots of benches where you can stop and rest and take in the sights.
The condo where we stay when we are in Jupiter is just across the road from this park and each morning I walk in the park. I always have my camera with me and love to take photos in different weather and lighting conditions. I also visit the park in the evening to capture the scenery in a different light.
I hope you enjoy this pictorial view of Jupiter Beach Park Photos by Mary Beth Granger
A View of the Ocean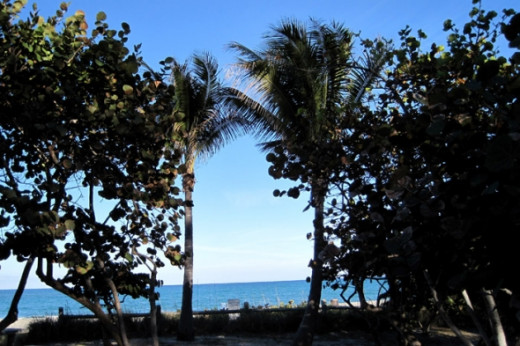 As you enter the park there is a great path for walkers and cyclists. Walking along the path, I catch a glimpse of the ocean through the sea grapes and palms.
Path to the Sea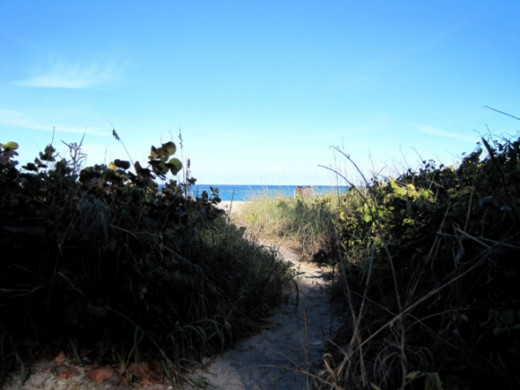 Seagrapes make an arch on this path to the sea in Jupiter Beach Park.
Shells on Jupiter Beach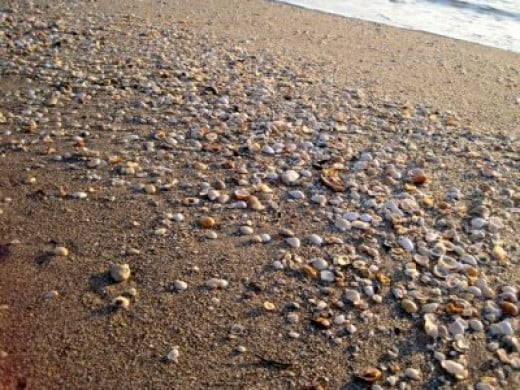 Fishing on the Jetty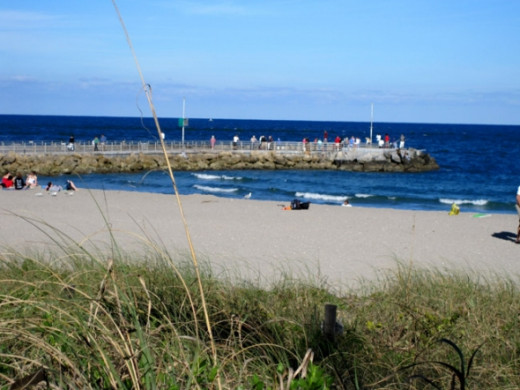 Whenever I have visited the park from early morning till late in the evening there are always fisherman on the jetty! I have seen them pull in some good catches too!
Path to Inland Waterway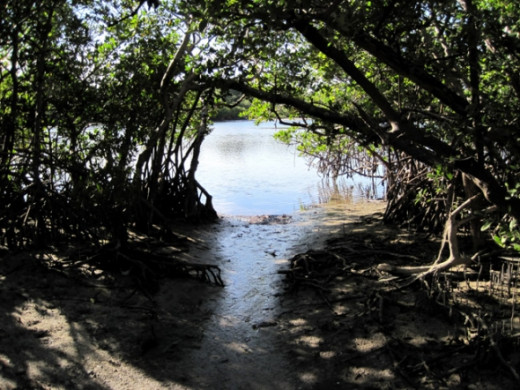 On the other side of the walking path is the inland waterway. Here you see Mangrove trees lining the shore.
Mangrove Trees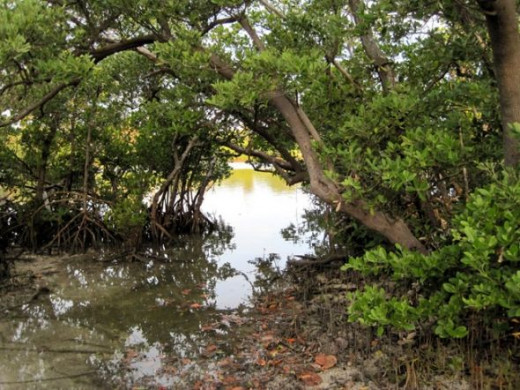 Natural Wood Sculpture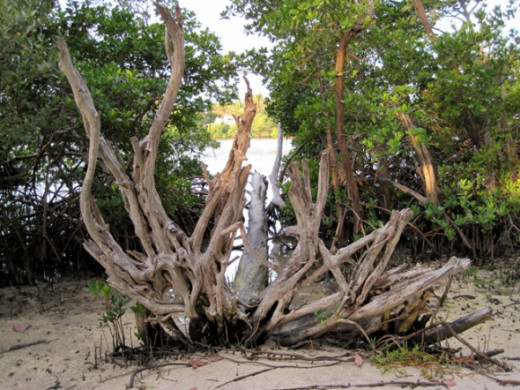 I liked the way this old tree root looks like a wooden sculpture.
Wildflower in the Park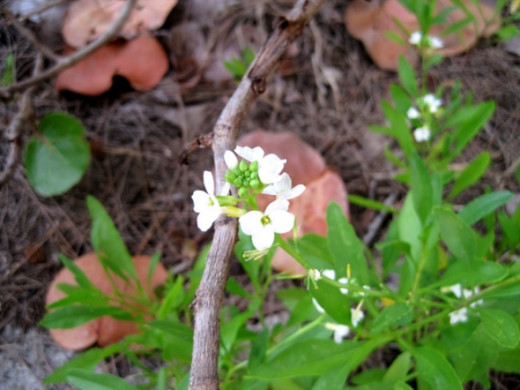 Swimming Hole - a great place to spend a sunny afternoon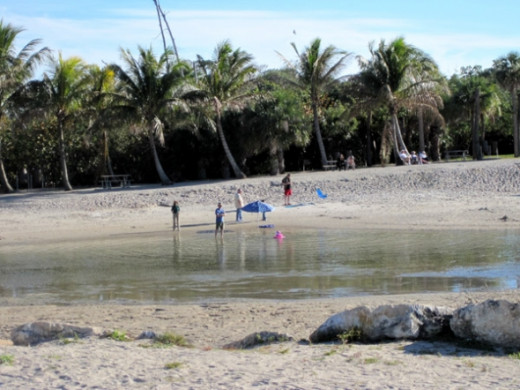 Where the water flows from the sea to the inlet and then on to the inland waterway is a great hole for swimming. It is manned with lifeguards during certain hours and you often see families enjoying the shallow waters.
Jupiter Inlet Lighthouse - view from the park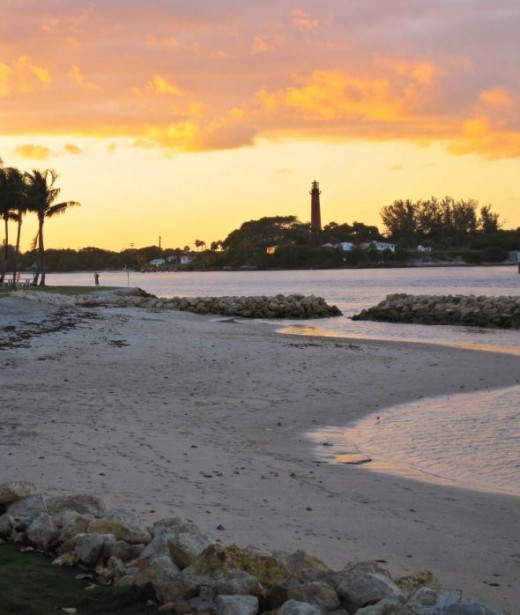 At the north end of the park you have a wonderful view of the lighthouse across the inlet. I took this photo of the lighthouse on my evening walk.
Pelicans on the Rocks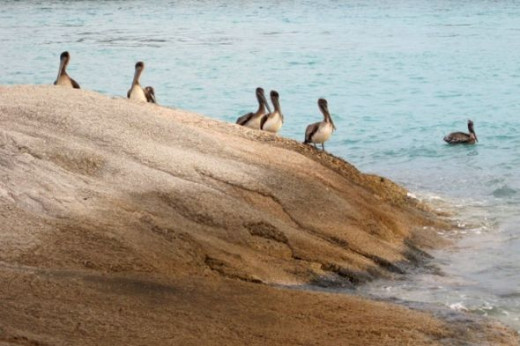 Pelicans are plentiful in the park. You see them along the ocean side and also along the inlet. Here you see a group sunning on the rocky shore of the inlet.
Lone Pelican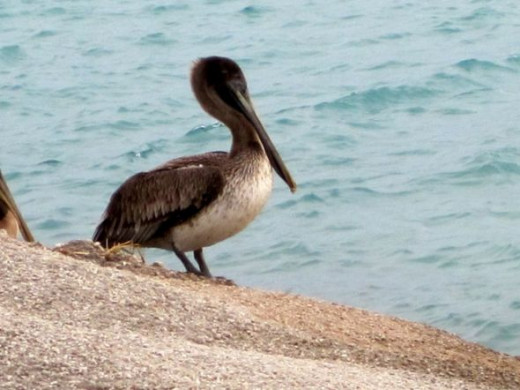 This pelican looked like he was posing just for me.
Delightful Park by the Sea -