Reading is one of life's greatest pleasures...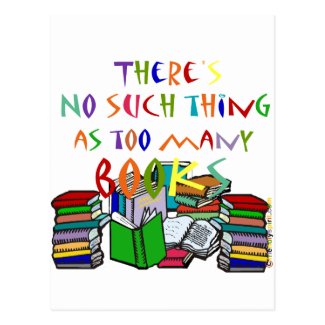 There's No Such Thing as Too Many Books! Postcard by friendlyspirit
Recently I came home with four books to read; two by a couple of my favorite writers. Since I was looking forward to reading all of these books, it didn't matter which one I read first. Therefore I simply picked up one and began to read.
When I finished the first one, I picked up the next book. About half-way through the story, my eyes happened to catch the title CAUGHT and it suddenly struck me that the book I had just finished was titled CATCH ME. How interesting ~ Catch Me – Caught! Quite a coincidence as those titles definitely fit in with the category of my favorite genre – Mystery/Suspense/Thriller! If you are a mystery book fan, you might also be interested in reading these two books, so let me tell you about them.
CATCH ME by Lisa Gardner
CATCH ME was written by Lisa Gardner in 2012 and was a finalist in the 2013 'Thriller Award for Best Novel'. For fans of Lisa Gardner, you'll be delighted to know that the story features one of Gardner's well-known continuing characters, D.D. Warren, homicide detective with the Boston P.D.
As the story opens, Det. Sgt. Warren has just returned from maternity leave when she and her team are called to a murder scene. Ordinarily, D.D. would be in peak form, being a workaholic who loves her job, but two hours of sleep after a night up with baby Jack has left her cranky!.
As D.D. is leaving the crime scene, a woman named Charlene Grant (Charlie) shocks her with an incredible story. In the past two consecutive years, Charlie has lost her two best friends, each murdered at 8 p.m. on January 21 with no known motive. It is now just 4 days until the next January 21 and Charlie believes she is next in line to be murdered.
D.D. Warren is busy with her latest homicide, which is discovered to be connected to a vigilante gunman who is killing pedophiles in Boston, while trying to cope with exhaustion due to her new baby and complicated home life. Now it appears she also needs to look into the murders of Charlie's friends to find answers before the January 21 anniversary.
Is Charlie in danger, or is she hiding behind a terrifying secret? This Number 6 in the D.D. Warren series will keep you on the edge of your seat!
Lisa Gardner, Author
Lisa Gardner (nee Lisa Baumgartner) is a crime thriller novelist with 17 books to her credit. Four of her novels have been made into movies. She has written two series with continuing characters and several non-series stand-alone books. One series includes the cast of Pierce Quincy, an ex-FBI profiler, his partner 'Rainie' Conner, a cop, and his daughter, FBI Special Agent Kimberly Quincy. Gardner's other series takes place in Boston and features either D.D. Warren, a police detective or Bobby Dodge, a state police sniper.
Lisa came up with a fun way to involve her readers. She created a "Kill a Friend, Maim a Buddy" Sweepstakes where you can nominate the person of your choice (even yourself) to die in Lisa's latest novel. Check out how the sweepstakes works and some really amusing facts about this author on the Lisa Gardner website.
CAUGHT by Harlan Coben
Harlan Coben is another of my favorite mystery authors. In CAUGHT, written in 2010, Coben tells a complex story about seventeen-year-old Haley, pride of a loving New Jersey family, who suddenly goes missing, and a reporter, Wendy Tynes, who uses her nationally televised news program "Caught in the Act" to expose sexual predators. Dan Mercer, a social worker who works with troubled teens, becomes the latest person to be exposed by Wendy. But is he really guilty?
Is there a connection between the missing girl and a predator? Is Dan guilty as accused, or can the reporter not trust her own instincts? In Caught, Harlan Coben takes us through an exciting, tension-filled story about guilt, grief and our capacity to forgive. The ending will surprise you.
Harlan Coben, Author
Harlan Coben, an award-winning mystery fiction author, bases most of his non-series stories in his home state of New Jersey. Of Harlan Coben's 27 novels to date, he now has 60 million books in print worldwide, and his last eight novels have all debuted as #1 on the New York Times bestseller list. CAUGHT is one of these.
Ten books feature Myron Bolitar, a former basketball star who turns sports agent after injuries curtail his pro career. His office is in New York City and he seems to end up investigating a number of complicated problems (including murder) involving the athletes he represents. The Bolitar series are suspenseful thrillers, yet are often surprisingly funny.
Since 2011, Coben has written 3 Young Adult novels featuring Mickey Bolitar, Myron's nephew, a high school student who comes to live with his uncle after his father is killed and ends up with his own set of adventures.
Harlan Coben lives in New Jersey with his wife and 4 children. Visit the Harlan Coben website to read about all his books. I'm currently reading his latest just published in March 2015 ~ The Stranger.
Writers are Readers!
Before one becomes a writer, they are first a reader. My family and I have a deep Love of Reading.
Check out the many other delightful Book Reviews from the readers and writers on Review This!
Happy Reading!