Thanksgiving is a wonderful time of the year to show your appreciation and thankfulness to people who are special to you. Christmas is the traditional time to send out cards but I challenge you to think differently this year and send a few cards out for thanksgiving. Think of the surprise and happiness the recipients will have when they open your cards.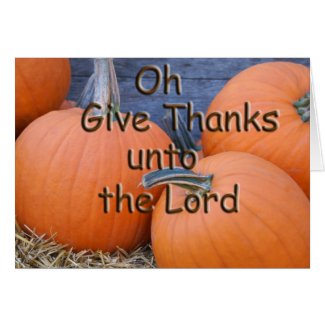 Oh Give Thanks Greeting Card by mbgphoto
Make a card online at zazzle
When you send out these Thanksgiving Cards add a sentence or two to express your thanksfulness for this person. Here are a few of the people who may really appreciate your thanksgiving cards.
A teacher from the past who was special to you

Someone who is special to your child--perhaps a coach, scout leader or teacher

A relative who lives a distance away and you haven't seen for a while

A friend from your past

A friend or relative in a nursing home

An elderly person or one that is ill
I know there are many more people you could add to the list and I challenge you to pick out a two or three and surprise them with a special Thanksgiving card. I have just ordered my cards and plan to send one to an old friend from my school days who lives across the country, one to an elderly aunt and uncle who live in another state, and the last to an elderly lady who use to be in my book club and is now in a nursing home. Who will be on your list?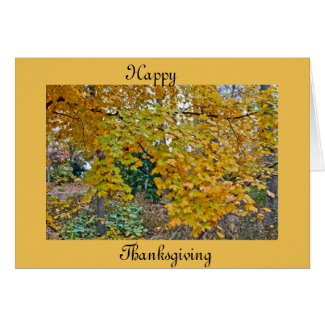 Shop for a card with zazzle.com