Bats and Halloween just seem to go nicely together. Those wonderful mammals are associated with the spooky side of Halloween. From fright night activities to Dracula's alter ego, bats just lend themselves to the spooky. But are they really so bad? It's time to review the world of bats.
Yes, I am an animal lover and an animal rescuer. Well, you have to love animals to be able to rescue them as a professional. But my passion for animals goes beyond the sweet fluffy ones. All wildlife plays it's part in keeping our entire world in check. That includes those so-called spooky bats.
Can you imagine how hard it would be for you to enjoy a warm summer evening without the benefit of bats? You would be over run with flying insects, literally. Bats have a voracious appetite when it comes to those pesky and biting insects. Enjoying bats in your neighborhood means you don't need to use chemicals to keep mosquitoes away.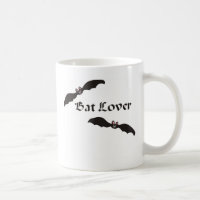 Bat Lover Design Mugs
by
BuckHawk
Browse Bat Mugs online at
Zazzle.com

We can also thank bats for helping to keep the destructive insects out of our farms. Which translates into less chemical sprays on our food supplies, higher yields and lower prices in the grocery store.

OK, so now you've gotten just a few of those great reasons to love bats. Well, you don't have to actually love them, but you can tolerate and support them in your world. There are plenty of ways to support the efforts of those saving the bat population. The Not-So-Scary Side of Bats gives you lots of ways along with videos of some adorable orphaned baby bats and how bats use echolocation to find their food source.

Bats for Halloween are fun, but bats in real life more fun. Time to review your own attitude about bats.



Posted by: BuckHawk