Unique Greeting Cards for People Who Love Their Pets
Baron, our Golden Retriever (c)
Express your love, happiness, good wishes and special thoughts through greeting cards with friends and family. Send or give them a card to wish them a Happy Birthday, acknowledge an Anniversary, send 'Get Well' wishes, or in recognition of a special event or holiday.

Christmas cards have been a traditional way of expressing the sentiments of the holiday season for many years. In fact, the first Christmas Card can be traced back to 1843. But greeting cards for Valentine's Day, Easter, Mother's Day and more continue to be very popular. It's estimated that the average person sends 55 cards per year. I send cards throughout the year to my smallest grandsons just because they love to get mail.

This page is filled with card designs that have a unique appeal for pet lovers. From humorous cats to sweet photos of darling puppies, all animal lovers and pet owners will enjoy receiving one of these. Browse through these selections that I found to be particularly special and see which is your favorite.
The Golden Retriever
Because I once owned a Golden Retriever (Baron, shown in the introduction photo), I am naturally drawn to images of Goldens. This one of Murphy owned by professional pet photographer Karen Hoglund especially appealed to me. And knowing how much most dogs love to chase squirrels, this scene of Murphy 'reading' a book about squirrels is most adorable.
This photograph of Murphy is featured on a
set of 4 birthday cards created by Karen. The inside of the card says:
"Squirrel! May all your birthday dreams and wishes come true."
The set is available in her Etsy Shop known as Karen Hoglund Photography.
Karen says that "
Being a pet photographer has brought together my interests and talents in a way I never imagined. As a fine art major in college, I learned about color and composition. I mastered design as an art director for advertising agencies. It was a happy day when I realized it was possible to combine my artistic side with my love of dogs!"
In addition to featuring her pet photographs on greeting cards in her Etsy Shop, Karen also works as a pet photographer in the metro Denver area. Check out more pictures of "Murphy" and other dogs she has photographed at her Karen Hoglund Photography blog.
The Boston Terrier
This image
of a beautiful Boston Terrier created by Whitney of Tulsa, OK is on a precious greeting card perfect for any occasion! The card features a black-and-white
Boston Terrier pup holding a heart-shaped chocolate in her paws. Cute phrase "I love you more than chocolate!" floats above. It's on a pretty mocha background.
Whitney on Etsy has a shop called African Grey Designs. She carries a line of paper goods which feature beautiful colors and whimsical designs. Her illustrations are not Photo-shopped or filtered photographs - each one is hand-drawn by her with 100% love. Whitney's favorite subjects are dogs, cats, otters...basically anything cute and cuddly!
Abbi, a Boston Terrier Rescue Pup
This is the perfect greeting card for me to use for my brother & sister-in-law who are the owners of Abbi, the Boston Terrier shown here. My sister-in-law has a birthday on the 4th of July and now I know what card she would absolutely love. Her Abbi-girl is a joy to her.
Send a Card for Holidays, Special Events, Birthdays...

Greeting cards with pictures of dogs are perfect for friends and family who love their pets. Whether you are sending Christmas cards that reflect your favorite dog or finding a birthday card or other holiday card for that special someone, cards with darling puppies and dogs will be a big hit. Check out boxed sets and single cards of your favorite breed of dog on Amazon.
From Dogs to Cats...
Mama Cat & her Kitten (c) Kimberly Austin Daly*


*Cat drawing by my artist daughter Kimberly Austin Daly made as a personal greeting card for me.
Cards for Cat Owners...
A collection of cats (Bennie, Bacchus and Jack) enjoying a bit of catnip.
Abbi, the household's Boston Terrier, is trying to figure out what the cats already know! :-)
Cats AND Dogs
Cute puppies or kittens in a set of 8 with two different designs in each set of eight (8) cards. Blank inside for your own message, these cards are perfect for thank you notes, birthdays or for just keeping in touch. Perfect cards to send to your friends who have both a cat and a dog.
I like these for notes to my brother who has a Boston Terrier puppy and three cats (as shown in the picture above).
Black Cat All Occasion Card on Zazzle
This image of a black cat is a particular favorite of mine because it reminds me of my favorite black cat Spooky!
Funny Cat Cards
Cat images make the funniest birthday cards ever as there is nothing more appealing to a cat lover than a cat in a funny pose. This 'swinger' cat will definitely bring a smile to your favorite cat fancier on their birthday!

A sweet and amusing 2-card set with matching envelopes for cat lovers, available on Amazon.
We Love Our Pets!
Whether you own a dog, or have a cat that owns you, these pet related greeting cards are fun to give and receive.
Perhaps you don't have a cat or a dog, but instead have a bird, a horse, a gerbil or some other kind of pet animal. Or you are not a pet owner at all, but are a pet lover. No one can resist such cute images of animals.
*PS: February 20 is "Love Your Pet Day"
April 11 is National Pet Day!
More Greeting Card Suggestions
Reviewing the Best Birthday Cards for Online Friends
Selecting birthday cards for friends you've never met in person is a challenge. Find the perfect greeting in this review of birthday cards for online friends. Coletta Teske tells us how in this review.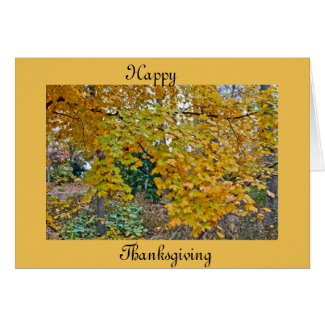 Thanksgiving Cards Show You Care
Thanksgiving is a wonderful time of the year to show your appreciation and thankfulness to people who are special to you. Reviewed by Mary Beth Granger.
Do Not Toss Your Greeting Cards--Reuse Them!
Recycle your pretty greeting cards from Christmas or other times of the year into another greeting card. Cut off the front and paste it onto card stock or blank greeting cards. Make gift tags the same way. Tips & hints by Mickie_G.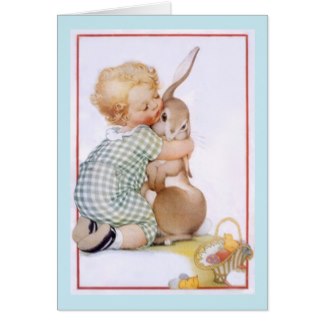 Beautiful Easter Greeting Cards
Remember your far-away friends and family at Easter with a beautiful Easter card. Choose from cute or whimsical, or vintage cards that take us back in time. Or a special religious greeting card meant to remind us of the real meaning of Easter. Shared by Sylvestermouse.
© 2012 Wednesday-Elf. Updated 1/31/2020