In a couple of days Summertime will Officially be here!
Along with Summertime comes Party Time! It's high season for Graduations, End of School Years, and let's not forget about the Fourth of July! For Canadians that would be the First of July!
Everyone is looking forward to being with friends and family especially when the weather is warm and sunny! Let's Review some of the best ways to get ready for all of those wonderful outdoor BBQ's and Holiday celebrations. Summertime is a wonderful time for us to enjoy our company, friends and the great outdoors at the same time.
Party planning can be fun, but it can also be costly.
Dollar Tree
is a great place to get all those party needs at a reasonable cost.
Red, White and Blue party supplies
can be had for the best 4th of July party ever! Canadians can skip the blue and stick with red and white! Everything from glasses, plates and cutlery for your table and all of it color coordinated, can be had
right here!
Setting a table for an outdoor party is easy when you can get everything you need in one place. From the decorations to balloons, napkins and snacks. You can even get mixes and drinks for the kids without any problem at all.
Dollar Tree
is a one stop shop for all things party related.
When I have been invited to a backyard party, I like to come with something in hand to add to the table. I will buy a nice bowl or two and then fill one of them with my special salad and another with a dessert! The host and hostess are always happy to see my contribution to the party and they always go over really well.
My favorite salad is easy to make, looks really good and is a healthy alternative! This comes from a friend of mine who is a Naturopathic Doctor! Take a look and see if you don't agree that it looks delicious.
Dr. Amy Tung's
Baby Arugula, Seaweed & Kale Salad with Roasted Almonds and Fresh Herbs 🌿 .
1 Tbsp extra virgin olive oil
1/2 cup soaked and drained dried kelp
2 Tbsp each chopped fresh dill, parsley and cilantro
1 Tbsp chopped fresh oregano
1 Tbsp good quality balsamic vinegar 1 clove garlic, grated or pressed
1/4 cup extra virgin olive oil
Toss almonds with extra-virgin olive oil and salt. Spread on a baking sheet and bake in a preheated 350F oven for 15 minutes, turn every 5 minutes or until nicely browned. Cool.
In large bowl combine kale, baby arugula and herbs. Cover with damp paper towels and reserve.
For dressing, combine lemon juice, balsamic vinegar, garlic and salt. Whisk in olive oil.
Just before serving toss greens with dressing. Serves 6 - 8 people
The other bowl is for fruits that I love to bring along to a backyard get together. Summer is the season to enjoy all of the abundance around us! There is no better way to enjoy fresh and good for you food than to prepare a large bowl of summer ripe and summer sweet fruits.
My favorites are strawberries, blueberries, blackberries, watermelon cubed or balled, melons (honeydew and cantaloupes) cut into strips or cubed, apples and cherries. Add a special Citrus Honey
dressing
(
by
Ingrid Beer)
that is just superb! Just one warning,
do not
place this dressing on the fruits until you are ready to serve. Some of the fruits may become soggy if mixed too early.
Citrus-Honey Dressing
Ingredients:
•
2 tablespoons fresh-squeezed orange juice
•
½ tablespoon fresh lime juice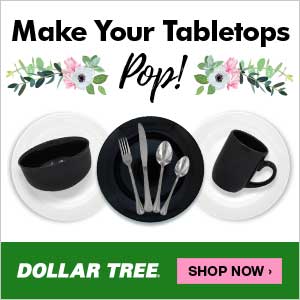 May your summer be wonderful, may you have many friends and family to share it with you and may you make memories that will keep you smiling for many years to come!