A few months back, my husband's uncle invited us to dinner. He is an excellent cook and we thoroughly enjoyed the meal.
He served delicious tea with the dinner, which I drank without adding any sweetener. However, I did sweeten my second glass of tea. It was tasty both ways.
The brew was the perfect strength. When he told us how he made it, I was shocked. I couldn't believe it was cold brew, meaning it was made in cold water and not boiled.
When the uncle came to dinner at our home a few weeks later, he was sweet enough to gift me with a box of the Lipton Cold Brew Iced Black Tea Bags. I have made it several times since and my husband loves it.
The one thing I, personally, miss is the smell of brewed tea, but the taste is still delicious.
Iced tea is always a welcome and wonderful compliment for meals.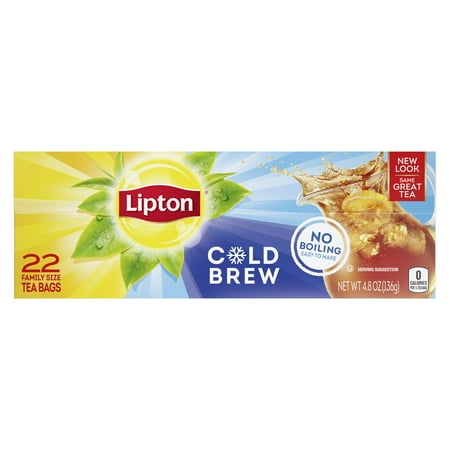 Lipton Cold Brew Iced Black Tea Bags
The 4.8 oz box contains 22 large (family size) tea bags. The box states that you use 2 bags in 8 cups of cold water. However, my glass pitcher only holds 6 cups of water and I still use the 2 bags. It is the perfect strength when made that way.
Allow it to "cold brew" for 5 minutes. My husband's uncle did tell us that he has left it for 15 or 20 minutes and can tell no difference for the longer time.
Cold brew tea does contain caffeine, but is generally considered to only have about half the caffeine of boiled black tea. There are no artificial flavors or sweeteners added to Lipton Cold Brew Tea.
It is also available in decaf.
Lipton, Cold Brew Family Size Iced Tea Bags (Pack of 4)Check Price Lipton Black Tea Bags, Cold Brew, Decaf, 22 ctCheck Price